In good company
Here is a selection of companies that are always happy to rely on our services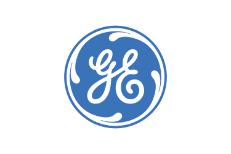 General Electric is a world leader in pioneering new steam generator concepts.
Riff software solutions are used worldwide in the field of welding technology (WeldWEB) and the management of new large boilers (BIMASWEB).
In addition to the welder qualification management, welding seams are also tracked and (final) documentation is created using software from our company.

BUTTING is one of the leading stainless steel processors.
BUTTING products are used in a wide range of industries worldwide. Riff software has been used here for over 10 years in the field of welding documentation.
In the meantime, a new software version is being programmed. BUTTING will continue to use software from Riff in the future.

Siemens offers a comprehensive steam turbine portfolio for the power range from 45 kW to 1,200 MW, which meets the specific requirements of your application, particularly through its flexibility.
Riff software solutions are used in the Siemens AG Energy Sector in various plants – worldwide.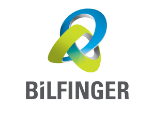 Bilfinger Chemserv GmbH, a company of the Bilfinger Industrial Services Group, is a leading provider of maintenance and engineering services in the extended process and manufacturing industry.
Riff Software has been used here for several years in the field of welding documentation. In 2019, a software successor has already been programmed by our company and adapted to the needs of Bilfinger VAM.

It all comes down to the right mixture. At EKATO, it's not just the agitators that are based on this guiding principle. The entire company philosophy revolves around it.
Riff software has been used successfully for several years to create welding documents at EKATO RMT.
EKATO RMT now also uses customised riff software, which has replaced its predecessor software WELDRX.

Evonik is the operator of the Marl Chemical Park. The chemical site is one of the largest integrated sites in Germany. Evonik provides the infrastructure and all services for the chemical-related process industry to the companies located here.
Riff software solutions are used here in the field of maintenance and apparatus engineering.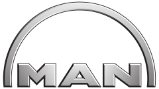 The MAN brand stands for efficiency, innovation and customer proximity worldwide. Customer trust, based on the reliability of MAN products, is the key to success.
Over 100 years of trucks and buses from MAN are proof of a wide range of solutions and the desire to satisfy the customer.
Riff Software has been used here for several years in the field of welding documentation.

For many years, OneSubsea GmbH has been using software from our company that digitalises complicated processes and saves an enormous amount of time and work.
The software is constantly being developed and expanded. Working without this software is no longer conceivable for OneSubsea!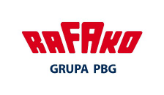 RAFAKO S.A., the largest European boiler manufacturer, is part of the PBG Group and offers complete power generation equipment including units for supercritical steam parameters. The company offers a wide range of boilers, including PC boilers, as well as flue gas cleaning equipment including FGD, SCR units and electrostatic precipitators.
RAFAKO S.A. uses the BIMASWEB software solution from Riff Systemhaus for monitoring and documentation in the Jaworzno III project. Over 100,000 seams are recorded and documented with this system solution in compliance with the relevant regulations and specifications..

Borsig GmbH uses a Riff software in the field of welding documentation.
A terminal solution is also in use. Welders can use a touch monitor in the workshop to, for example: View, accept, complete and comment on orders and enter which SZWs have been collected.
If a welder completes a weld, a record of activity is automatically generated and the certificate is thus automatically extended accordingly.